At present, the expansion and construction of upstream manufacturers in China are frequent, and there is a busy scene from south to north. Xiaobian learned from foreign media that foreign manufacturers have not been idle, Cree, ilumisys, and BridgEL ux have also established new plants in the United States. It is still unclear what impact the foreign construction of this round of construction will eventually bring to the country, but there is no doubt that the smell of gunpowder in the upstream battlefield is getting stronger and stronger.
Cree plans to invest 135 million to build a 150-mm led wafer fabrication plant
Recently, Cree has announced the establishment of a 150-mm LED wafer fabrication facility in RTP (Research Triangle Park) in North Carolina, USA, and expects to increase its staff to more than 250 by 2013.
The newly-built LED fab is located in Cree's existing research triangle campus, and Cree will produce 150-mm LED wafers that are more than twice the size of existing wafers. Cree said that with the increase in the number of single-wafer LEDs, LED lighting products are more cost-effective. The newly-built LED wafer production line is scheduled to be completed in the next few quarters. The goal is that by June 2011, the first batch of products produced on this line will be launched.
According to an article in the Local Tech Wire article, Cree will invest $135 million to build the new line. Also mentioned in this article, Cree is considering investing $392 million to produce LEDs in Durham County, North Carolina, USA, and is considering setting up production plants in China and Malaysia.
Ilumisys will set up a new plant in Michigan, USA
Altair Engineering's lighting subsidiary, ilumisys, has purchased a 136,000-square-meter facility in Troy, Michigan. The plant will become the headquarters of ilumisys, research and development and future solid-state lighting manufacturing business.
Earlier this year, ilumisys received a $4 million tax deduction from the Michigan Economic Growth Authority (MEGA: Michigan Economic Growth Authority) for the development of LED lighting technology in Michigan and solid-state lighting production. Operation.
Puri Optoelectronics to set up a new plant in Livermore, USA
According to the latest news from California, LED manufacturer Bridgelux Inc. will set up a new plant in Livermore, California.
The company proposed that at the beginning of this year, the company has moved from Sunnyvale to the new location of Livermore, where the headquarters and main manufacturing operations of Preh will be located in Livermore. Brian Fisher, director of marketing for Purui Optoelectronics, said that by the end of the year, the company has hired about 50 employees, and by the end of 2011, the company plans to add 100 employees.
Fisher said that Purui Optoelectronics will eventually have about 800 employees in Livermore, and Fisher said, "Most of the employees we hire will be responsible for production and manufacturing technical support."

Car Vacuum Cleaner is very portable. You can put it in the car,When your car is dirty,you can use it to clean. Its multi-purpose brush head is comprehensive and convenient. It can clean up every corner,save both time and labour. Car Vacuum Cleaner also has HEPA filter. Its HEPA filter is washable and easy cleaning. Its dust tank is transparent. In a word,car vacuum cleaner is useful and beautiful,I think you will like it. Now let's see some pictures.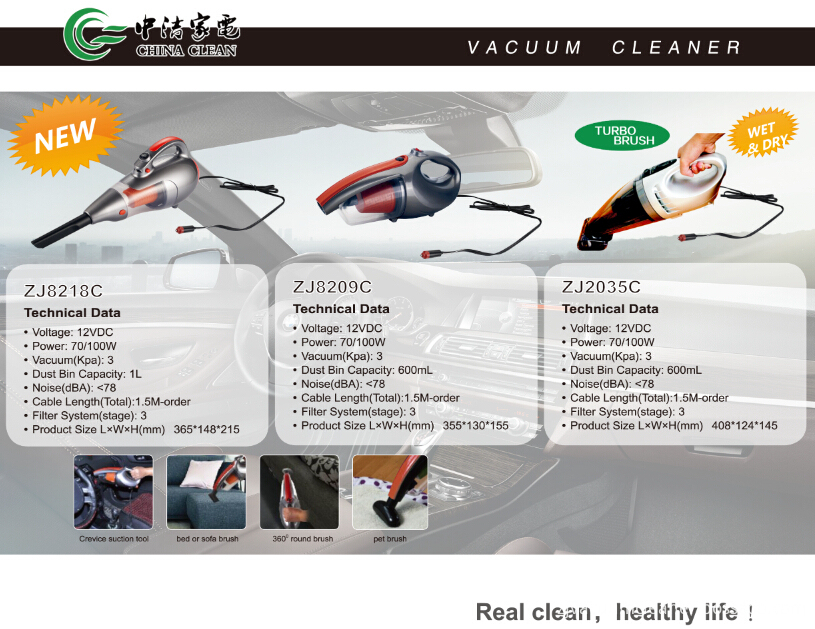 Car Vacuum Cleaner
Portable Car Vacuum Cleaner, Handheld Car Vacuum Cleaner, Cordless Car Vacuum Cleaner, 12V Car Vacuum Cleaner
Ningbo ChinaClean Household Appliances Manufacture Co., Ltd. , http://www.chinaclean-elec.com