Facing the huge market cake of 150 billion yuan, multinational corporations represented by global industrial chain giants such as ge, philips, osram, cree, lumiled s, nic hia, toyodagosei, and more than 4,000 led prince enterprises in China, more than 10,000 traditional Lighting companies are eyeing, and now the market competition pattern is further staged the "Matthew effect" of "the stronger the stronger, the weaker the weak."
LED industry market competition pattern at a glance:
1, mocvd equipment factory
It is estimated that the shipment of mocvd machines in 2010 will be 662 units, which is the sum of three years in 2007, 2008 and 2009. It is expected that this high shipment will be maintained in 2011. Actual shipments may be higher, each mocvd machine is priced at about $1 million to $2 million, and the government's maximum subsidy is 50%.
At present, China has set off a led investment hot, crazy procurement mocvd machine, in 2010 alone in the National Development and Reform Commission registration record nearly 700, some manufacturers not directly wait for the NDRC subsidies and direct purchase. The mocvd machine is almost monopolized by the German manufacturer aixtron and the American manufacturer veeco (the two mocvd equipment factories monopolize the market share of more than 90% of the global mocvd equipment), and the two production capacity is limited, and the orders have been placed in 2012.
2, led chip manufacturers
Led lighting chip as the core chain of the upstream industry, the development of technology will directly drive the changes in the lighting market structure. At present, the global LED chip market format is divided into three camps, and its global sales ranking:
The first camp: Japan, Europe and the United States as representatives. The world's top five led giants belong to this camp, including Nichia, Toyota Synthetic, lumileds, cree and osram. The camp also includes Toshiba, Panasonic and Sharp. This camp is top-notch technology, rich in patents, and has been working in the field of ultra-high brightness led for many years. The target market is general lighting and automotive lighting. Japanese companies will take a small amount of LED lighting for consumer electronics, while European and American companies are not interested in LED backlighting for consumer electronics.
The second camp: manufacturers represented by Korea and Taiwan. The manufacturers of this camp have a complete industrial chain of consumer electronics, focusing on LED backlighting for consumer electronics. Its technology has gaps with European, Japanese and American companies, especially in the field of general lighting, and is currently enjoying high-speed growth.
The third camp: the representative of the mainland China. The manufacturers in mainland China are small in scale and scattered in quantity, mainly engaged in the production of quaternary yellow-green light led, mainly used for outdoor landscape, decoration or advertising. In 2009, the total output value of China's LED chip industry was more than 2 billion yuan. The number of enterprises by region was 62, of which 15 provinces/municipalities entered the LED chip industry. The number of enterprises in Guangdong and Fujian was significantly ahead of other regions. 16.1% of the total, and 8 of Fujian accounted for 12.9%. The number of led chip companies in the provinces/municipalities where 7 national semiconductor lighting industrialization bases are located is 4 or more. A total of 41 LED chip companies in Guangdong, Fujian, Shanghai, Hebei, Jiangsu, Jiangxi, and Liaoning provinces with 7 national semiconductor lighting industrialization bases accounted for 2/3 of the total number of LED chip companies. The number of LED chip companies in Shandong, Hubei and Zhejiang are also in the four.
●International LED chip manufacturers
At present, the international LED chip manufacturers are: Cree, Seoul Semiconductor [ssc], Nichia [nichia], osram, Puri [bridgelux], lumileds, Xuming [smileds], Toyota Synthetic Co., Ltd. [toyodagosei], Showa Denko [sdk], gelcore, oceanic acid, toshiba, agilent, Korea firefly [epivalley], genelite, hp, etc., among which key manufacturers:
1 Cree (cree)
Cree is a leading innovator and semiconductor manufacturer on the market to significantly increase the value of solid-state lighting, power and communications products to enhance their value.
Cree's market advantage lies in the company's unique material expertise in GaN with GaN to manufacture chips and complete devices. These chips and kits can use more power in a small space while radiating less heat than other prior art materials and products.
Cree uses energy return solutions for a variety of applications, including brighter and adjustable LEDs, more vivid backlight displays, optimal power management for high current switching power supplies and variable speed motors, and more efficient data There are exciting options for wireless infrastructure such as voice communication. Cree's customers range from innovative lighting fixture manufacturers to federal agencies related to defense.
Cree's product line includes blue and green LED chips, illuminated LEDs, backlit LEDs, light-emitting diodes for power switching devices, radio frequency devices and radios.
2 Osram (osram)
Osram is one of the world's two largest light source manufacturers, headquartered in Munich, Germany, with a research and development and manufacturing base in Malaysia, and is a wholly-owned subsidiary of Siemens.
Osram's customers are located in nearly 150 countries and regions around the world. With innovative lighting technologies and solutions, osram continues to develop new areas of artificial light sources for use in public spaces, offices, factories, homes and automotive lighting.
Osram has a number of world-leading patents, and many world-renowned projects have chosen osram's lighting products and solutions. From the Taipei 101 building of the world's tallest building to the extremely luxurious Dubai Sailing Hotel; from the 2000 Sydney Olympic Stadium to the 2006 World Cup Munich Allianz Arena; from the solemn Beijing Tiananmen Square to the modern architectural classic Swedish Malmo Rotating Tower... The lighting products of osram are shining in it.
Osram has three production bases in China and a research and development center. The company has nearly 8,000 employees in China. Among them, Osram (China) Lighting Co., Ltd. was established in 1995. The company has about 3,500 employees and nearly 40 sales offices across the country. OSRAM China has become the strength center of osram Asia Pacific and plays an important role in osram's global strategy.
With more than 5,000 varieties of lighting products, osram can meet the needs of people in work, life and special fields. Its product range includes: fluorescent lamps, compact fluorescent lamps, high-intensity discharge lamps, halogen lamps, automotive lamps, motorcycle lamps, special light sources, electronic ballasts and light-emitting diodes. The advanced electronic management system and perfect logistics distribution network have realized the desire of osram products to serve thousands of households in China.
3 Philips (philips)
Philips Lighting offers advanced energy efficient solutions for all areas including road, office, industrial, entertainment and home lighting. Philips is also a leader in building applications and technologies for future new lighting applications, such as LED technology. The company's main products include, æ°™ car lights, road lighting, ambient lighting.
Philips established its leading position in the LED chip industry mainly due to the acquisition of lumileds, a joint venture between Agilent and Philips in 1999. In 2005, Philips acquired the company completely. Philipslumileds is the world's leading provider of high-power LED lighting solutions. The company has always been committed to promoting the development of solid-state lighting technology, improving the environmental protection of lighting solutions, helping to reduce carbon dioxide emissions and reducing the need to expand power plants, and the company's leading light output, efficiency and thermal management is a long-term effort in this regard. Direct result. Philipslumileds' luxeonled products offer new options for store, outdoor, office, school and home lighting solutions. Philipslumileds is available in a variety of led and led packages, including red, green, blue, amber, and white light led products.
4 (yachia)
Nichia, a famous LED chip manufacturer, was founded in 1956 to develop the world's first blue led (1993), the world's first pure green led (1995), built around the world. the company.
With the aim of "everresearchingforabrighterworld", Nichia has been manufacturing and selling precision chemicals centered on phosphors (inorganic phosphors). In the process of developing luminescent materials, since the blue LED that shocked the world was published in 1993, the commercialization of ultraviolet and yellow nitride led and white led has been realized, which greatly expanded the application field of led. In addition, Nichia Corporation is vigorously developing a purple-blue laser semiconductor that is indispensable for the development of information media. It is hoped that nitride semiconductors will become a part of the important field in the semiconductor industry in the future.
5 Seoul Semiconductor (seoulsemi conductor)
Seoul Semiconductor has grown rapidly in recent years and has risen to the top of the world's top LED chip manufacturers. According to a report by the UK market research company imsresearch, Seoul Semiconductor's total revenue for LED package products ranked fourth in the world in 2007.
In 2006 and 2007, Seoul Semiconductor Co., Ltd. was recognized as the "most promising company in Asia in 2006" by Forbes and Businessweek magazines respectively. Seoul Semiconductor's main product AC power source semiconductor light source ac riche was selected as the "Best Product Award" by the most authoritative magazine in Europe, Elektronik. In 2008, it was also awarded the "Republic of Korea Technology Award" by the Ministry of Knowledge Economy and is expected to become the leader of the domestic and international future. Enterprises in the light source market. Total sales for 2008 were $284.1 billion, ensuring more than 5,000 patents. There are 25 overseas sales offices and 114 agencies including 3 local legal entities.
Seoul Semiconductor's main business is the production of full-line LED package and custom module products, including AC-driven semiconductor light source products such as: acriche, high-brightness high-power led, side-light led, top light led, patch led, plug-in led and piranha (Super light) led and so on. Products have been widely used in general lighting, display lighting, mobile phone backlights, televisions, laptops, automotive lighting, household items and traffic signals.
6 Toyota Synthetic (toyodagosei)
Toyota Synthetic, headquartered in Aichi, Japan, produces auto parts and led, led about 10% of revenue.
The white light led developed by Toyota Synthetic and Toshiba is a combination of UV light and phosphor, which is different from the general combination of blue LED and phosphor. If you compare led to a car, then it can be said that Nichia has proposed the concept of wheels and engines, while Toyota Synthetic has proposed the concept of car body and tires. In 1986, commissioned by the honorary professor Mr. Akasaki, Toyota Synthetic began its research and development work on led using its own accumulation of thin film technology for automotive parts. In 1987, commissioned by the Science and Technology Promotion Group, Toyota Synthetic successfully formed a led electrode on sapphire. Therefore, it is not an exaggeration to call Toyota Synthetic "the pioneer of blue led".
7 oceanic acid
The research and development of the organic metal meteorological chemical precipitation technology of Oceanic Acid Company can be traced back to 1983, which was produced under the background of the entire compound semiconductor industry revolution in Japan in the 1980s. Oceanic Acid has developed a range of high-purity gases such as ash3, ph3 and nh3 for specialty applications, as well as movpe equipment for the production of ld and led products. Oceanic Acid has also developed and commercialized a purification system for absorbing a large amount of exhaust gas generated by these applications. So far, Oceanic Acid has provided more than 450 mocvd devices for customers with different needs, from R&D institutions to manufacturers. The gan-mocvdsr series of oceanic acid, including sr-2000 and sr-6000, is specifically designed for the research and production of blue gallium nitride led, semiconductor lasers and electronic devices.
8旭明(smileds)
Semileds is the world's leading high-performance light-emitting diode (hpled) for general lighting applications. The semileds LED chip is the smartest and most effective market in the market today. Using copper alloy substrates, semileds have successfully developed and commercial mvpled technology (metal vertical photonic diodes). With metal substrates and unique device structures, semileds'hpleds have better electrical and thermal conductivity leading to higher brightness, efficiency and better heat transfer. Semileds'hpleds are suitable for lighting applications, including displays, signage, communications, automotive and general lighting. One of our goals is to launch a solid-state lighting revolution. Semileds is a multi-billion dollar company supported by a US company. The company is headquartered in Boise, Idaho, in Hsinchu, Taiwan.
9 Showa Denko (sdk)
Showa Denko Co., Ltd. is a representative comprehensive chemical society in Japan. It has been developing liquid chromatography since the 1960s and has a production history of more than 40 years. It produces various special columns of more than 800 models including gpc, gfc, special column for sugar analysis, ion exchange chromatography column, affinity chromatography column, organic acid analysis column, chiral separation column and ion chromatography.
In the future, Showa Denko will develop blue-light LEDs and green-light LEDs with the same luminous efficiency. The plan is to increase its LED business revenue from 10 billion yen in 2007 to 15 billion to 20 billion yen. .
10 South Korea epivalley
Korea's epivalley company is a world-renowned Korean LED manufacturer. It is one of the few companies in Korea that has independent research and development capabilities and can produce LED epitaxial wafers and chips in addition to Samsung and LG. Its production capacity and technical level are in Korea. The top three in the country. South Korea's epivalley company has strong technical capabilities, and the industrial production chip light efficiency is above 110lm/w.
On February 1, 2010, Dehao Runda signed a new joint venture with epivalley and maxalpha to establish a new company in mainland China (Wuhu). The registered capital of the new company is US$15 million, and Dehao Runda contributes US$11.25 million to 75%. The shares of Epivalley contributed US$2.25 million to 15% of the shares, and Maxalpha contributed US$1.5 million to 10% of the shares. The new company will produce LED chips in China.
●China Taiwan led chip manufacturers
LED chip manufacturers in Taiwan include: Epistar [epistar], (Lianquan, Yuankun, Lianyong, Guolian), Guanggao Optoelectronics [huga], New Century [genesisphotonics], Huashang [aoc], Taigu Optoelectronics [tekcore], Dingyuan [tyntek], Kellett, Fuxin, Guanghong [kwe], Jingfa [ubilux], Vision, Zhou Lei [uni-lighttouchtek], Liansheng [hpo], Hanguang [hl], Guanglei [ed], Dingyuan [tyntek], Yu Fuzhou technology tc, Can round [formosaepitaxy], Guotong, Lianding, brand new optoelectronics [vpec] and so on.
At present, the revenue ranking of China's Taiwan led crystal material manufacturers is:
● domestic LED chip manufacturers
In recent years, China's LED chip technology has developed rapidly. Domestic sapphire substrate white light led a big breakthrough, the current light efficiency has reached 90lm/w-100lm/w. At the same time, the white substrate white LED with independent technology property rights has also reached 90lm/w-96lm/w. At the same time, overseas chip manufacturers are also accelerating their entry into the Chinese market. Cree is building a chip factory in Huizhou and Xuming is building a LED chip factory in Guangdong Province. The domestic LED chip industry is showing a competitive trend of the wind and rain. .
At present, the number of LED chip manufacturers in China is 62. The main enterprises of domestic LED epitaxial growth and chip manufacturing are Xiamen Sanan, Dalian Lumei, Shanghai Blu-ray, Shanghai Lanbao, Shandong Huaguang, Hangzhou Silan Mingxin, Jiangxi Jingneng. Optoelectronics, Hebei Tonghui, Shenyang Fangda, Xiamen Ganzhao, Jiangxi Lianchuang, Nanchang Xinlei, Shanghai Dachen, Shanghai Yuti, Shenzhen Century Jingyuan, Shenzhen Orende, Yangzhou Huaxia Integration, Langfang Qingxin, Gansu New Tiandian, Wuhan Diyuan, Xi'an Zhongwei, Guangzhou Puguang, Dongguan Fudi, and "foreign-funded" enterprises such as Wuhan Huacan, Xiamen Jingyu, Xiamen Mingda and Jinjiang Jinglan.
Among them, Sanan mainly attacked the LED backlight market, Silan micro main attack led outdoor display market, Diyuan and Sapphire main attack high-power high-brightness lighting market, Huacan main attack indoor lighting market, Blu-ray is also dominated by low-power led lighting market.
Domestic LED chip manufacturers panorama
Domestic led chip enterprise sales ranking:
LED package manufacturer
The LED industry is an emerging industry that has developed rapidly in recent decades, but regional development is uneven, and there are also big differences in development models. The European, American and Japanese regions have developed earlier and have cultivated many large-scale LED enterprises. These enterprises have adopted a vertically integrated business model based on their strong financial strength and advanced technology, covering the entire industry from extension, chip manufacturing to device packaging. Some even involved in the application field, such as Japanese nichia, German osram, American cree and so on.
China and Taiwan have entered the LED industry relatively late. The financial strength and technical level of LED companies have a certain gap with European, American and Japanese companies. Therefore, they focus on a certain part of the industrial chain and take the road of specialization. With the improvement of capital strength and technology level in enterprises in mainland China and Taiwan, there is no significant gap between domestic and foreign brands in terms of packaging, such as luminous efficiency and color rendering index.
At the same time, domestic LED packaging enterprises are characterized by small scale and large number, ranging from 500 to 600, with a certain scale, and about 100 enterprises with sales of more than 10 million yuan. The main packaging enterprises are Shenzhen Lehman Optoelectronics and Xiamen Hualian. Foshan Guoxing, Jiangsu Wenrun, Guangzhou Hongli, Ningbo Shengpu, Jiangxi Lianchuang, Tianjin Tianxing, Langfang Xingu, Shenzhen Ruifeng, Shenzhen Guangquan, Jianlong Optoelectronics Technology Co., Ltd., etc.
In addition, the ordinary lampled market has been in a low-level and low-level competition situation; in the middle and high-end market, the high-quality lampled and smdled industrialized key production technologies are still only mastered by a few large enterprises, and the industry entry threshold is still high. In recent years, based on factors such as labor and market, the global LED industry has continued to shift to mainland China. Taiwan's billion-light, Shunhong and foreign industry leaders have set up factories in the mainland. It is expected that in the next 5-10 years, the Pearl River Delta, the Yangtze River Delta, Fujian, etc. The region will become the world's LED packaging center. It is foreseeable that the competition in the field of LED packaging will become increasingly fierce.
International LED application products company
International LED application products company
Domestic LED application products company
Major LED industry listed companies
Involved in the LED industry listed companies
Chinese traditional lighting listed companies

SMT Cylinder And Sensor will be for sales
Smt Cylinder and sensor includes serveral brands,original and new, stable function, in stock
Juki Sensor
Juki Laser Sensor
Juki Smt Sensor
Laser Sensor
Juki Cylinder
Juki Square Cylinder
Juki Air Cylinder
Cylinder Square
Square Cylinder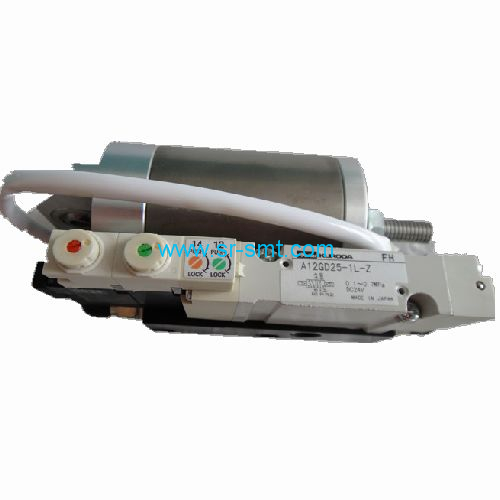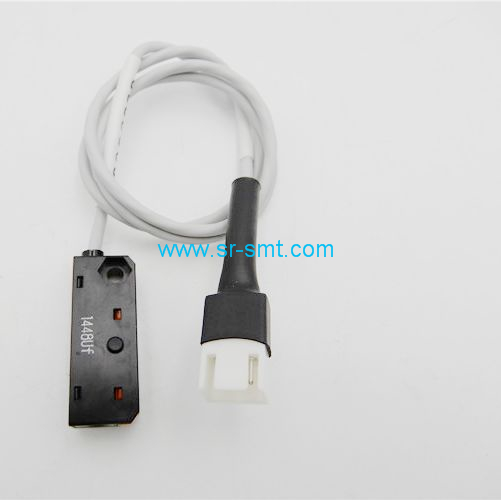 SMT Cylinder And Sensor
Air Cylinder,Smt Cylinder,Smt Sensor,Original Cylinder
Shenzhen Srisung Technology Co.,Limited , http://www.sr-smt.com