Ultra HD (UHD) and large screen specifications will be the main design trends of TV and mobile phone products this year. Global mobile device and TV brand manufacturers are competing to show the Phablet with a size of more than 5 inches and the 4K & TImes; 2K and active matrix organic light-emitting diode (AMOLED) TV with a size of more than 55 inches at this year's International Consumer Electronics Show (CES) Moving forward in the direction of upgrading large-size, ultra-high-definition screens together will detonate the trend of new designs and drive the business opportunities for the huge demand for components.
Ji Zhaoyin, head of the IEK Electronics and Systems Research Group at the Industrial Technology Research Institute, mentioned that this year's CES show also showcased many IoT applications, including smart home appliances and smart energy management systems, which is refreshing.
Ji Zhaoyin, the head of the IEK Electronics and Systems Research Group at the Industrial Technology Research Institute, said that the main body of the CES exhibition this year emphasizes large and beautiful. The new high-end mobile phones are constantly increasing in size and specifications in response to the development trend of high-definition multimedia audio and video, and gradually blur the tablet. Device and smartphone design boundaries; including Sony (Sony), LG (LG), Huawei and ZTE are competing to publish 5-inch, 5.5-inch and 6.1-inch mobile phones, and are actively engaged in emerging medium and large sizes and equipped with full high-definition (FHD) ) The display-enabled tablet phone market.
As for TVs, the Japanese and Korean brands such as Sony, Sharp, Panasonic, Samsung, and Lejin are the most powerful, with 85 or 86-inch 4K & TImes; 2K TVs, 55 or 56-inch AMOLED TVs, and even the next generation. 85-inch 8K TV; Hisense, TCL and other Chinese manufacturers have also locked in the 4K & TImes; 2K trend to attack with full force, and plan to increase the product size to 110 inches.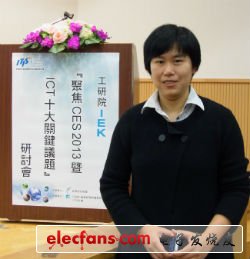 Ji Zhaoyin analyzed that consumers have stricter requirements for the quality of audio and video content, which incentivizes TV manufacturers to upgrade their products to 4K & TImes; 2K, and mobile phone manufacturers have also developed to 1,080p specifications at full speed to present a more detailed picture; With the resolution doubled, the screen size can also climb up smoothly, providing a better visual and operating experience.
This development will also affect major changes in component suppliers. Taking mobile phone applications as an example, the first is the central processing unit (CPU), which must have more powerful performance to perform large-capacity audio and video streaming and processing; at the same time, it also needs to improve the power management scheme to provide full high-definition and more than 400ppi display At the same time as the function, take into account the low power consumption requirements. This is also the main reason for mobile chip manufacturers to compete for quad-core processors and Samsung's preemptive deployment of eight-core solutions.
The second is the liquid crystal display (LCD) driver IC and image transmission interface. It also has the ability to drive higher pixels and backlight modules and quickly transmit image data. Ji Zhaoyin believes that this will benefit Taiwanese businessmen who are deeply cultivating LCD driver solutions in the future. In particular, mobile phone manufacturers are actively complementing their product lines. For example, Huawei is the first to let mobile phones cross the 6-inch threshold, and Samsung also plans to third The new Galaxy Note will be upgraded to 6.3 inches, which will drive new LCD driver demand.
At the same time, 4K × 2K TVs also need to introduce a new generation of HEVC (H.265) video codec to meet the needs of compressing four times 1,080p video and audio content. At this stage, Broadcom, MediaTek, Realtek and Novatek are all starting to hold cards, and are competing for 4K × 2K TV SoCs, HEVC solutions and related LCD driver ICs at the CES venue this year.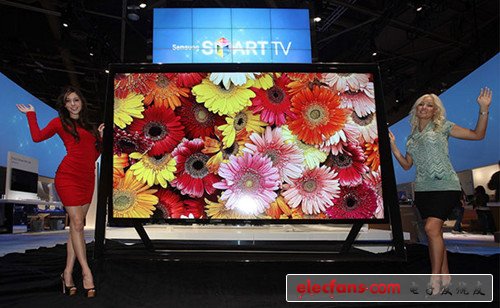 [Worldwide Compatibility]With a worldwide 100-240V AC input, it's a truly global charger and perfect for international traveling. Compatible with iOS, Android, & Windows smart phones as well as tablets, speakers, cameras, and other 5V USB devices

With 9 years experience in the filed, Shenzhen WAWEIS Technology Co., Ltd is one of the best Power Supply device manufacturer in China. Our world-class production plant passed ISO9001:2008 & ISO14001:2004 certifications and is equipped with the state-of-art technology and machines. The main products we make are power adapters, which can be used in laptop, LCD display, LED lights, CCTV camera(12v series), Speaker(24v series), Balance car(42v series). All our products comply with European environmental standard as well as CCC,RoHS ,CE , FCC.

Ungrouped,High Quality Ungrouped,Ungrouped Details, CN
Shenzhen Waweis Technology Co., Ltd. , https://www.waweis.com