Everlight (2393)
Led Street Light
series has recently won the first energy-saving mark certification for street lighting products by the world's leading industry. Recently, it won the 2012 TILS Taiwan International Lighting Technology Exhibition Innovation Product Award, highlighting Everlight's self-expectation to become "world leader, Taiwan First "LED lighting market target.
Everlight's new "Low Color Temperature" streetlamp technology announced at the Taipei World Trade Lighting Fair recently achieved an efficiency of 100 lumens per watt and passed the rigorous testing of CNS 15233. It was the first company in the world to obtain Taiwan's energy efficiency certification and reached China's CQC. Low color temperature road lamps energy-saving LED street lighting products.
Yiguang pointed out that the low color temperature LED
Road Lighting Series
not only possesses national-level certification quality, but also takes energy conservation, environmental protection and safety concepts, as well as leading technological advantages. It has once again received affirmation from the industry officials and won the "Innovation Products" at the 2012 Taiwan International Lighting Technology Exhibition. The award is the LED lighting award for creating the world's leading and first in Taiwan.
Yiguang said that the "low color temperature" of the warm-yellow yellow light system has a higher threshold than the white-light LED technology in LED lighting technology, especially when low color temperature lighting is used to maintain high efficiency and low color shift, and technical difficulties need to be overcome. .
The R&D team broke through the technical bottleneck of the industry and launched low color temperature LED street light products including dolphin street lamps and Nafte street lamps series, which can provide 90W, 120W and 150W power.
In terms of warm color efficiency, except that the overall output efficiency of the lamp can reach 100 lumens per watt (lm/w), no light failure occurs after 3,000 hours of lighting in the laboratory, demonstrating strong technical strength. .
Yiguang said that low-temperature Street Lamp lighting can not only surpass the traditional sodium and complex metal lamps in light efficiency performance, but also has a high homogeneity of light source and high color rendering performance of more than 85%, which greatly improves the lighting comfort of passers-by and overall
Road Lighting
. Quality, not only improve road safety, but also take into account the advantages of energy conservation.
LED point light source is a new kind of energy conservation and environmental protection decorative light, using LED cold light source, the built-in microcomputer chip, can be arbitrary programming control, multiple synchronous change, monochromatic changes can also be realized synchronous colorful gradient, jump, scanning, running water light color change effect and multiple LED point light source form a lattice screen.All kinds of pictures, text and animation effects can be changed. It is a supplement of linear light source and flood lighting, which can meet the design requirements of the point line surface.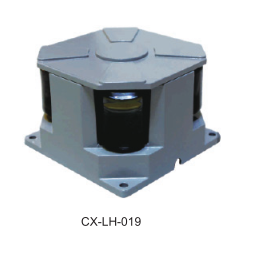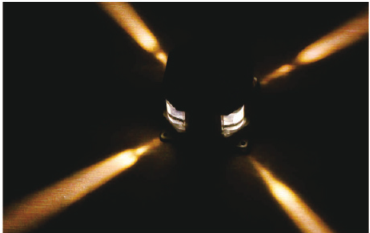 Product size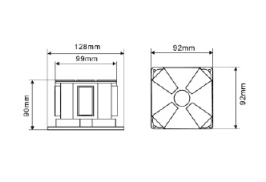 Led Point Lamp,Blue Point Led Lamp,Led Point Ovale,Led Blue Point
Jiangsu chengxu Electric Group Co., Ltd , http://www.chengxulighting.com