[Text|High-tech reporter Long Zonghui] A new round of reshuffle in the LED driver power market is approaching.

Recently, the China National Certification and Accreditation Administration issued the "Notice of the National Certification and Accreditation Administration on the Implementation of the Compulsory Product Certification Implementation Rules", in which the LED driver power supply is included in the scope of 3C compulsory certification. Since September 1, 2015, the newly added products may not be manufactured, sold, imported or used in other business activities without certification.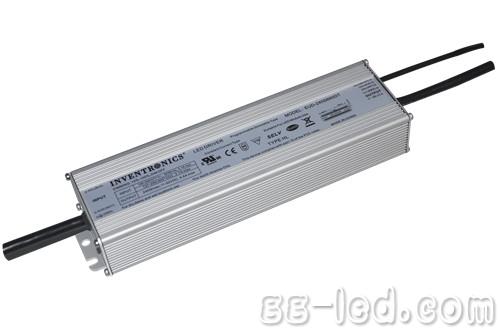 Any safety standards must be enforced at the national level. In the early days of development, the country did not consider LED development so rapidly. Therefore, LED driver power supplies are mostly included in the non-mandatory certification (CQC) system. The 3C certification scope is only for LED lamps. That is to say, 3C certification is only for testing lamps and there is no separate test power supply. But now the LED lighting market is very mature, and it is obviously not enough to rely solely on market specifications. At this time, the country's 3C certification for pushing LED power supply is only in line with market development needs.

"At present, LED power supply in most countries belongs to the scope of compulsory certification, such as CE in Europe, diamond PSE in Japan, KC in Korea, etc." Xu Yingchun, director of R&D of Infineon Electronics, said.

"Even in some countries in Africa and Southeast Asia, although they do not have their own exclusive safety standard certification system at the national level, they are still required to meet the international standards of IEC," said Chen Hao, Maoshuo Power Product Manager.

Because LED power supplies were only non-mandatory before, many power plants are not very concerned about this. For example, some low-end positioning workshop manufacturers in Zhongshan are only considering how to sell them, and export-oriented enterprises are more concerned about the certification standards of exporting places.

So the reality has become a standard, but no one is executing. Now the country has incorporated it into the 3C compulsory certification system, which means that all LED power companies must meet the 3C certification standards before they can go on sale, which will be a blow to companies that do not follow the rules.

"The national standard is of course good. We welcome both hands. It will play a very positive role in the black sheep of the sweeping industry." Zhou Bright, general manager of Shenzhen Keli.

When the EU issued new regulations, most domestic manufacturers complained, saying that the cost of certification fees has lowered the competitiveness of overseas countries, and the standards are too high to reach.

The reporter learned that the current cost of 3C certification is about 30,000-50,000, and it still needs several thousand yuan of inspection fees every year. The certification time is about 3 months. For a large number of companies, even if the cost of 50,000 is quickly digested in each product, companies with small shipments will need a certain amount of time to digest the cost, but the overall will not bring too much Impact.

"Our LED power product standards have always been above CQC certification, and I don't worry about technology." Li Shaoke, deputy general manager of Shenzhen Laifu, said that Leifford is currently studying the 3C certification standard for LED power supplies. It is similar to the previous CQC certification, and there is no big problem for companies with technology.

From the time point of view, the implementation of the 3C certification is September 1, 2015, and it is more than one year away. However, the fortunes of the new EU standard have also been shown in this 3C certification. Everyone is holding on to the drag and wait until time.

"It will only be implemented next year. It is estimated that the inspection is not very strict at first. The General Administration of Quality Supervision, Inspection and Quarantine has to check so many products, and when it is not pumping LEDs, it is necessary to look at their manpower deployment and attention to LEDs." A LED power supply company CEO Said to reporters. Chen Hao said that the frequency of 3C certification sampling is actually very high. I hope that you will not be lucky.

Introduction
SCOTECH manufactures a full range of three phase distribution transformers, they can be oil immersed or dry type, equipped with or without oil conservator, hermetically sealed or free breathing, with corrugated tank or equipped with radiators. The three phase Distribution Transformer are widely used in power system.
Scope of supply
Primary voltage up to 35KV
Rated power: small size up to 315KVA, medium size up to 2500KVA, large size up to 25MVA
Installation: free standing, pole mounted, pad mounted type
Standards
SCOTECH`s three phase distribution transformers are designed and manufactured in accordance with all major international standards (IEC, ANSI, UL, etc.)
Why SCOTECH
Long history- Focus on transformer manufacturing since 1934.
Technical support – 134 engineers stand by for you 24/7.
Manufacturing-advanced production and testing equipment, strict QA system.
Perfect service-The complete customer service package (from quotation to energization).
Three Phase Distribution Transformer
3 Phase Transformer,Three Phase Transformer,Three Phase Distribution Transformer,Three Phase Pole Mounted Transformer
Jiangshan Scotech Electrical Co.,Ltd , https://www.scotech.com